Welcome to Worth & Co.
Where Life is Made Well and Every Detail Counts!
We are more than just an ordinary furniture retailer; we are a luxury brand dedicated to providing you with an exquisite living experience. From timeless furniture pieces to captivating accessories, art and lighting, fashionable apparel, and exclusive special orders, we offer a comprehensive range of products that will enhance your lifestyle.
At Worth & Co., we believe that every experience is exceptional. We understand the importance of embracing life's joys, both big and small. Whether it's a grand celebration or an everyday moment of beauty, we believe in rejoicing in each other's victories and cherishing the beauty that surrounds us.
Elevate your living spaces with our exquisite range of luxury furniture. Immerse yourself in the beauty of meticulously curated pieces that exude opulence and refinement. Our collection
includes statement-making centerpieces as well as functional designs, transforming any space into a sophisticated sanctuary.
Indulge in the art of fashion with Worth & Co.'s exclusive apparel and accessories. Discover our carefully selected garments and fashion accessories that effortlessly blend comfort, quality, and trend-setting style. Unleash your individuality and showcase your unique fashion sense with our thoughtfully curated collection.
Complete your look with our captivating small accessories. From meticulously crafted jewelry to elegant scarves and hats, our accessories add the perfect finishing touches to any outfit. Let your personal style shine through and make a lasting impression.
For those seeking truly extraordinary pieces, our special order collection is a treasure trove of possibilities. Collaborate with our skilled design consultants to create bespoke furniture that perfectly reflects your taste and vision. We offer custom upholstery options and unique finishes, bringing your design dreams to life and delivering timeless masterpieces that are as unique as you are.
Explore the curated beauty of Worth & Co. today. Immerse yourself in a world of style and sophistication, where every detail is carefully considered. Shop our exquisite collection and elevate your surroundings and wardrobe with the timeless allure of luxury.
Join us on this journey to a life made well, where you can embrace your worth, celebrate the beauty of every experience, and create a thriving community.
Vision
To lead people to their best life.
Mission
Count others more significant than ourselves.
Our Values
Life

Live life to the fullest.

Winning

Every experience is exceptional.

Celebration

Rejoice in each other's victories.

Community

Count others more significant than ourselves.
We're here to help you live a Life Made Well.
You've worked hard for your success, and you want your surroundings to reflect the beauty life has to offer. From the clothes you wear to the accessories and furnishings that adorn your home, you're constantly in pursuit to discover items that enhance your unique style and story.
That's why, at Worth&Co., we're dedicated to offering consumers an elevated lifestyle experience. As trend setters and statement makers, we hope to captivate your senses and indulge your dreams. 
Styles, trends, and tastes don't stand still and neither do we. Our team carefully curates our designs and collections so that you can focus on what's important – living life to its fullest. For every occasion. For every life moment that matters – Worth&Co. is your destination.
Discover the Worth&Co. Difference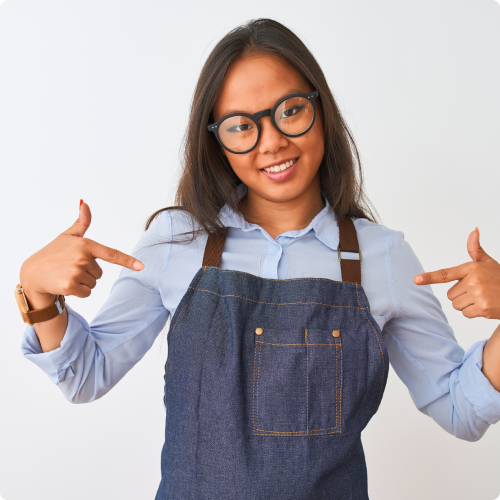 What we do
Deliver an elevated, enjoyable lifestyle driven experience
Offer high quality products & services
Set trends and styles
Give back to the communities we live and serve in
How we do it
A team of highly enthusiastic & knowledgeable professionals
Partner with leading influencers, designers, and manufacturers to deliver unique and unparalleled products
Support and develop children who are interested in the Arts
Technology enabled without sacrificing our biggest strength – human-connection